Fireworks Booth at San Miguel Fire Station
June 30, 2021 - July 4, 2021
San Miguel Firefighters Association's Annual Fundraiser!
All funds go towards the SMFA's volunteer events and charity donations. All fireworks are California legal "Safe and Sane". Starting a few days before 4th of July, the booth is manned by volunteers from 10am to 10pm.
On the 4th of July the booth is open late and Firefighters set off fireworks behind the fire station, all are welcome to watch or light their purchased legal fireworks.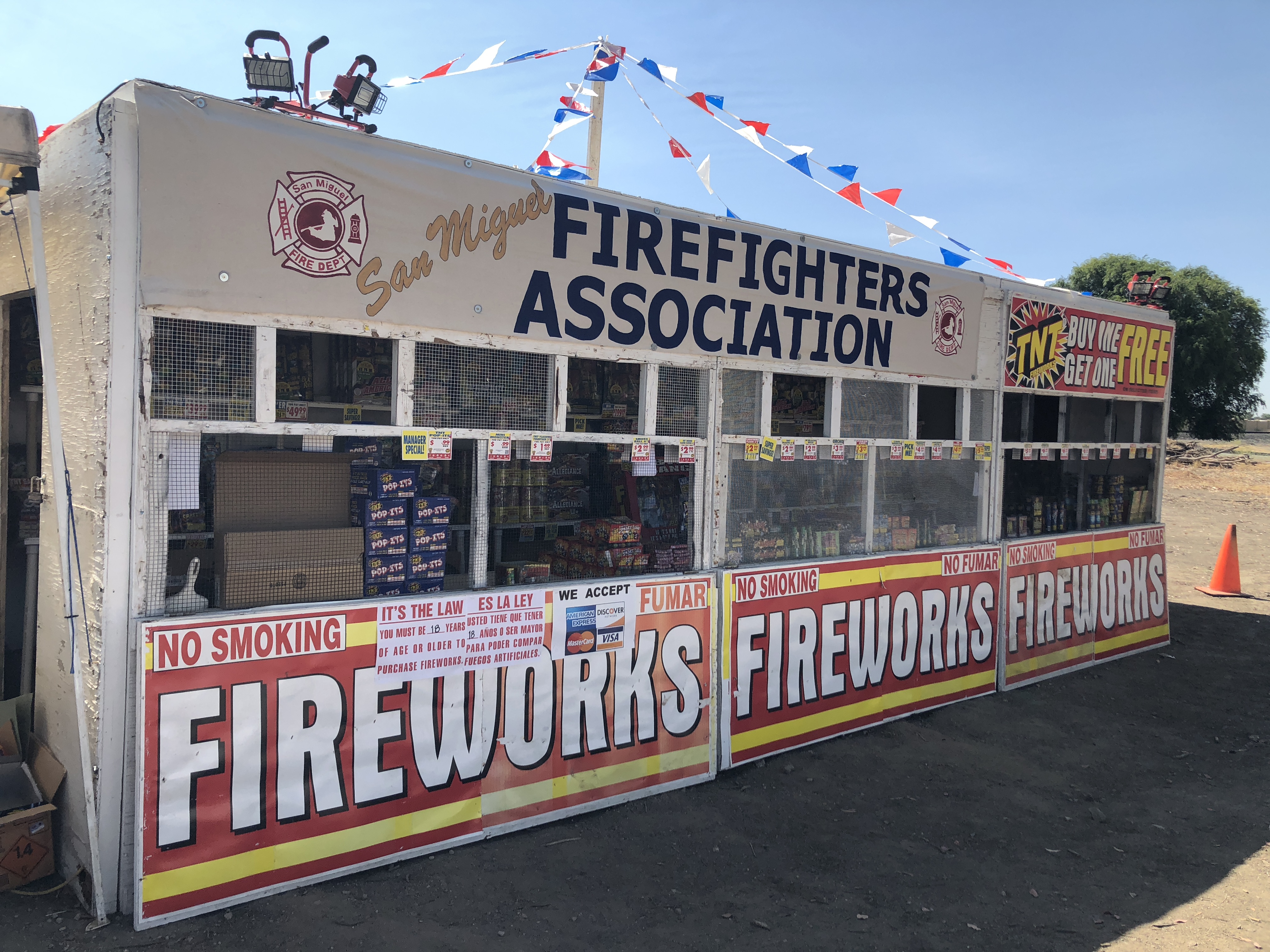 « Back to Events